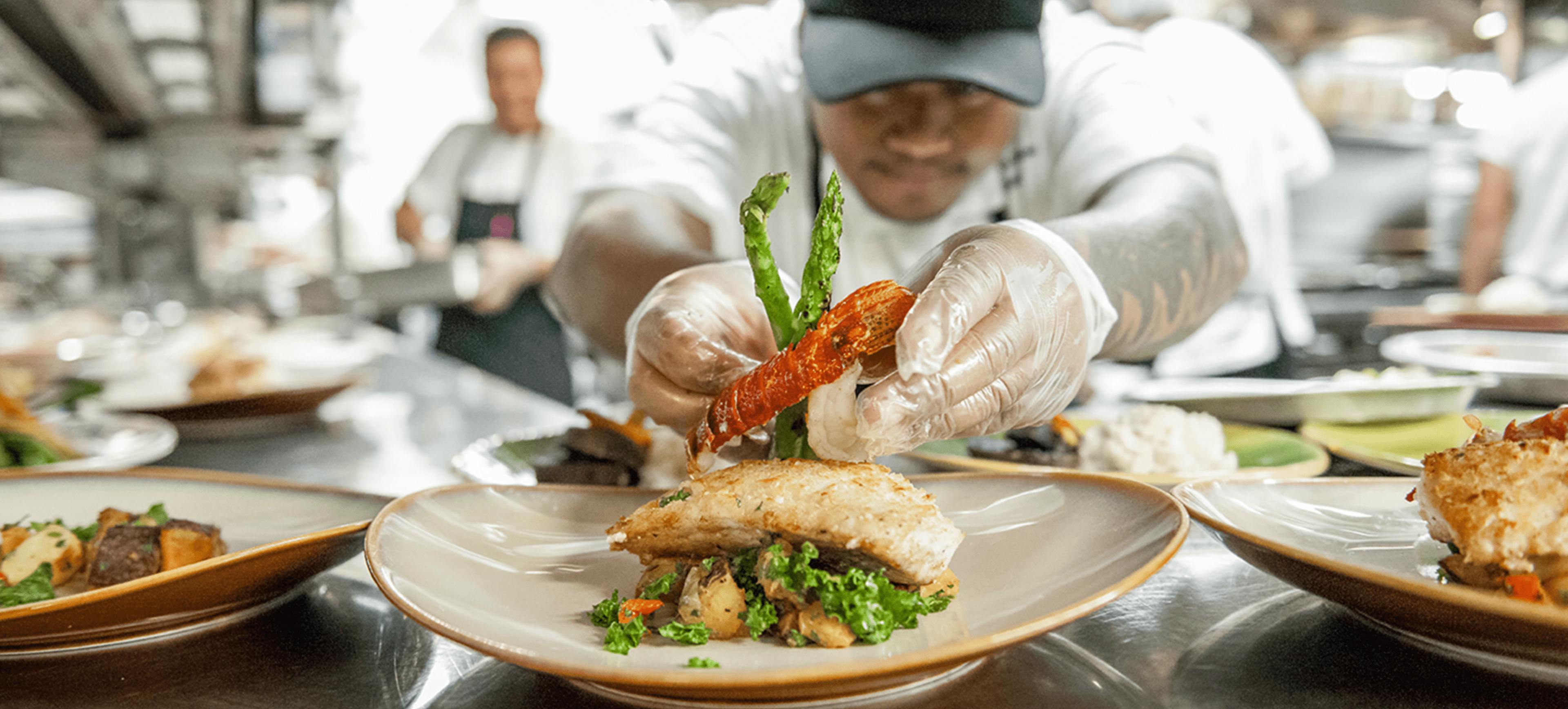 Lunch & Dinner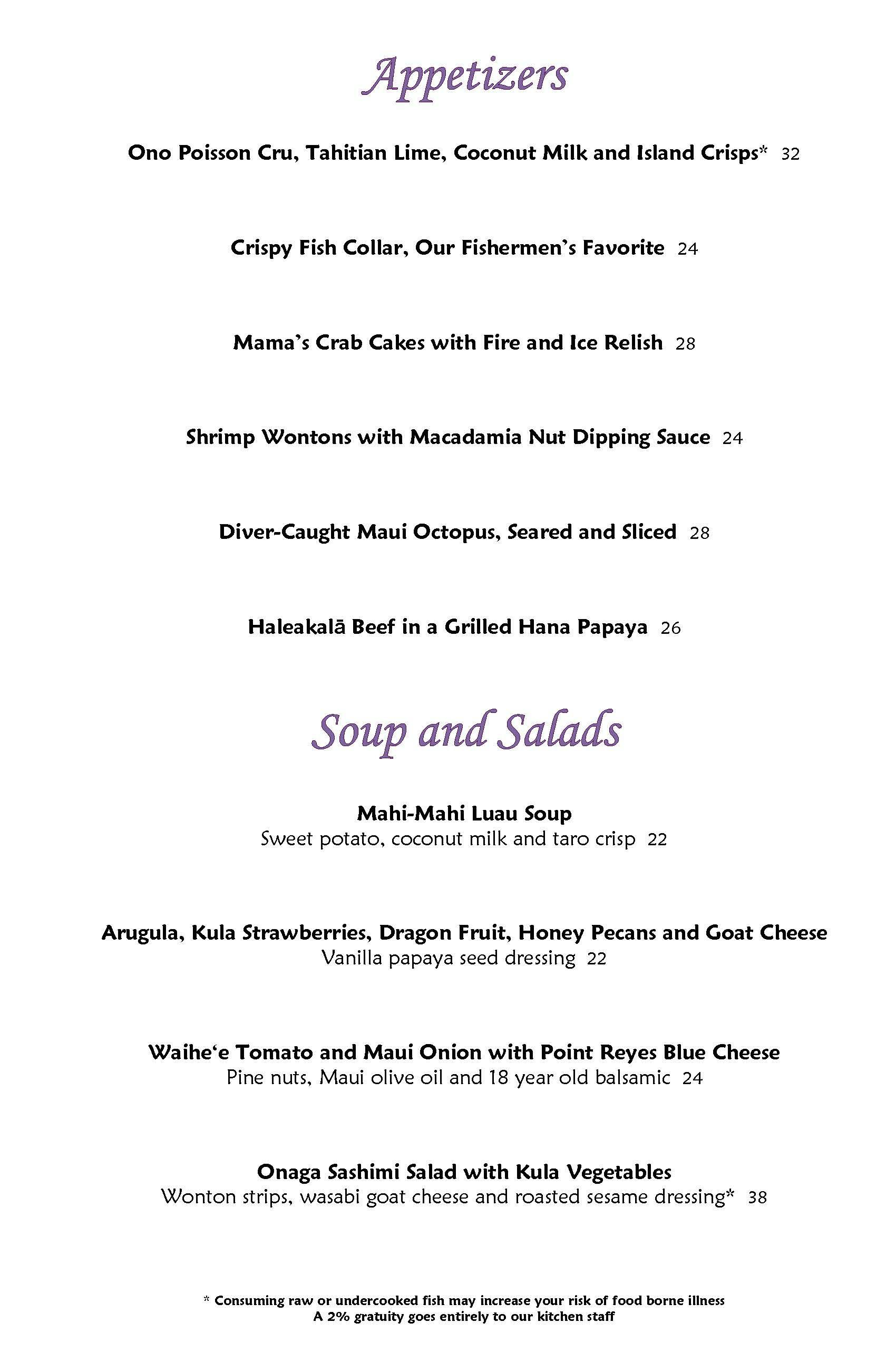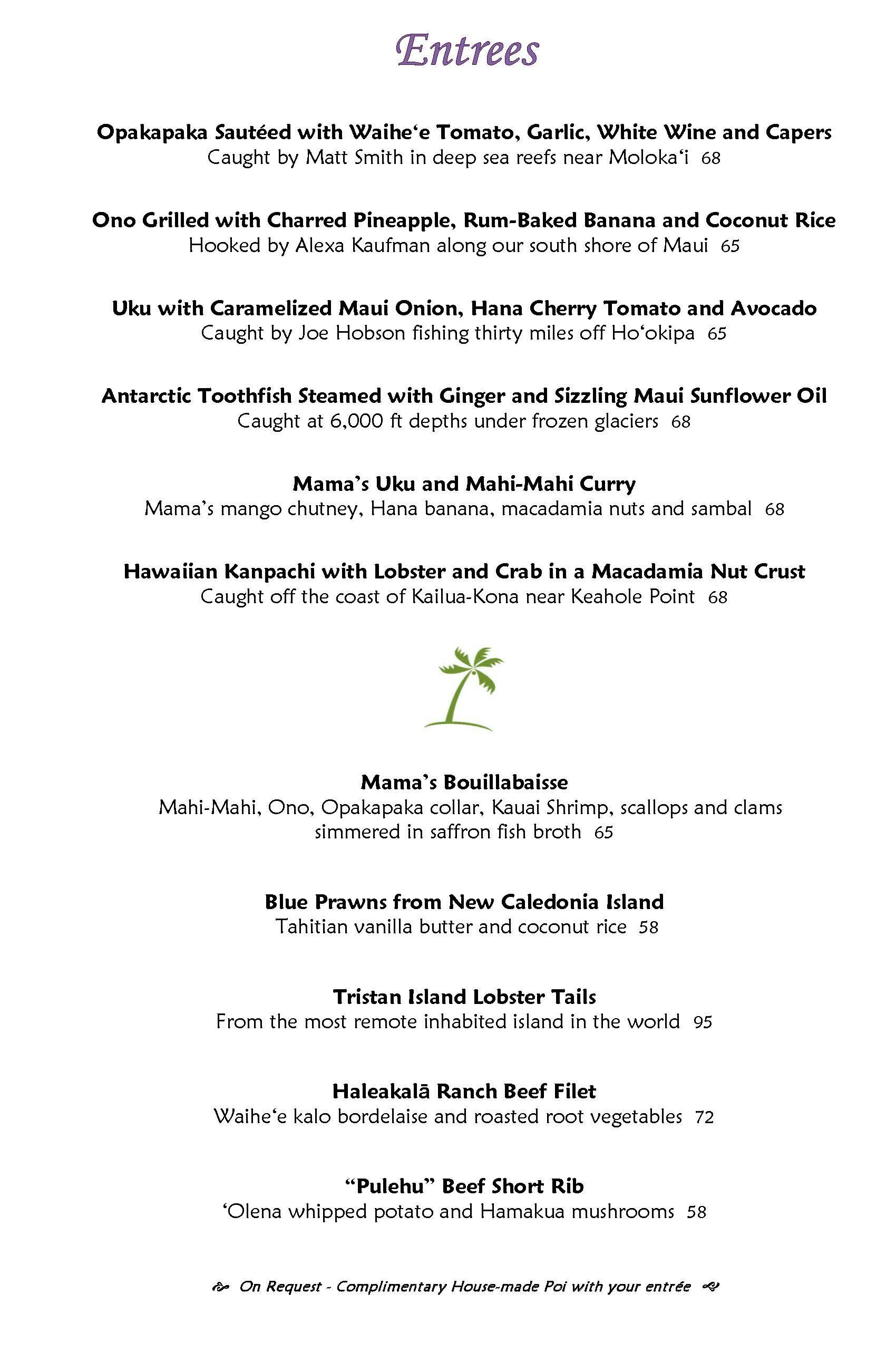 Plan Ahead for your Special Occasion
Bouillabaisse. Wow! Wow! Wow! I had some good bouillabaisse at French restaurants and I didn't expect it to be better than the French restaurants. Probably the best I've eaten that's saying a lot. Why? Because it was incredibly fresh.
Charles N., Orange County, CA, July 2021
It never disappoints and offers special seafood dishes while touting the individual fisherman. I had the Kona Kampachi stuffed with lobster and crab in a macadamia nut crust...Our table shared the venison appetizer which was so butter soft and tasty.
Bkbak, Tempe, AZ, June 2021
I was impressed to learn that mama's serves fresh fish caught by local fisherman. Truly, the seafood was evidently fresh, spectacularly prepared, and beautifully flavored. We ordered the antarctic toothfish caught 6,000 feet deep under glacier, as well as the kona kanpachi stuffed with lobster, crab, baked in a macadamia nut crust. My toothfish was steamed with hana ginger and SO buttery it practically melted in my mouth. It came with a side of coconut rice, which was delicious as well. The stuffed kanpachi was spectacular. I'd never had anything like it before, and loved that it was topped with chopped whole macadamia nuts and had the best crunch.
Jessica L., San Jose, CA, June 2021
Who knew that pickled banana pairs so well with curry? Apparently Mama's Fish House does. Each dish was flavorful, unique and absolutely delicious. Mama's Fish House is a gem in the Hawaii dining scene and a must item to include in your itinerary.
Priscilla M., San francisco, CA, May 2021