Be Transported to Polynesia
Mama's Fish House is the product of a grand sailing adventure.
Come taste our interpretation of the Pacific ocean and the Pacific islands.

Experience Fresh Fish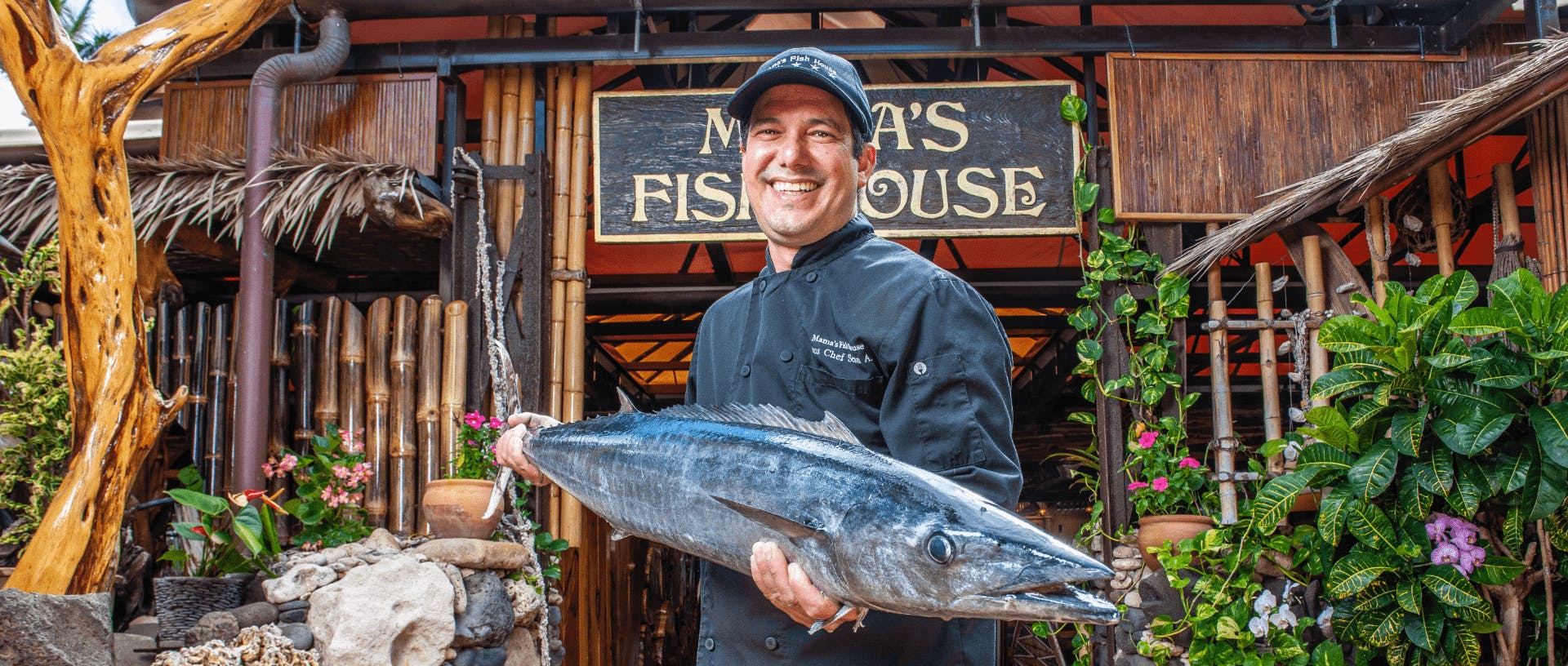 Makai to Mama's
It starts with our local fishermen, every day our fishermen go out in small boats to catch a variety of fresh fish: multi-colored Mahi-mahi, Tropical Ono, and Ahi, caught near our buoys 30 miles offshore.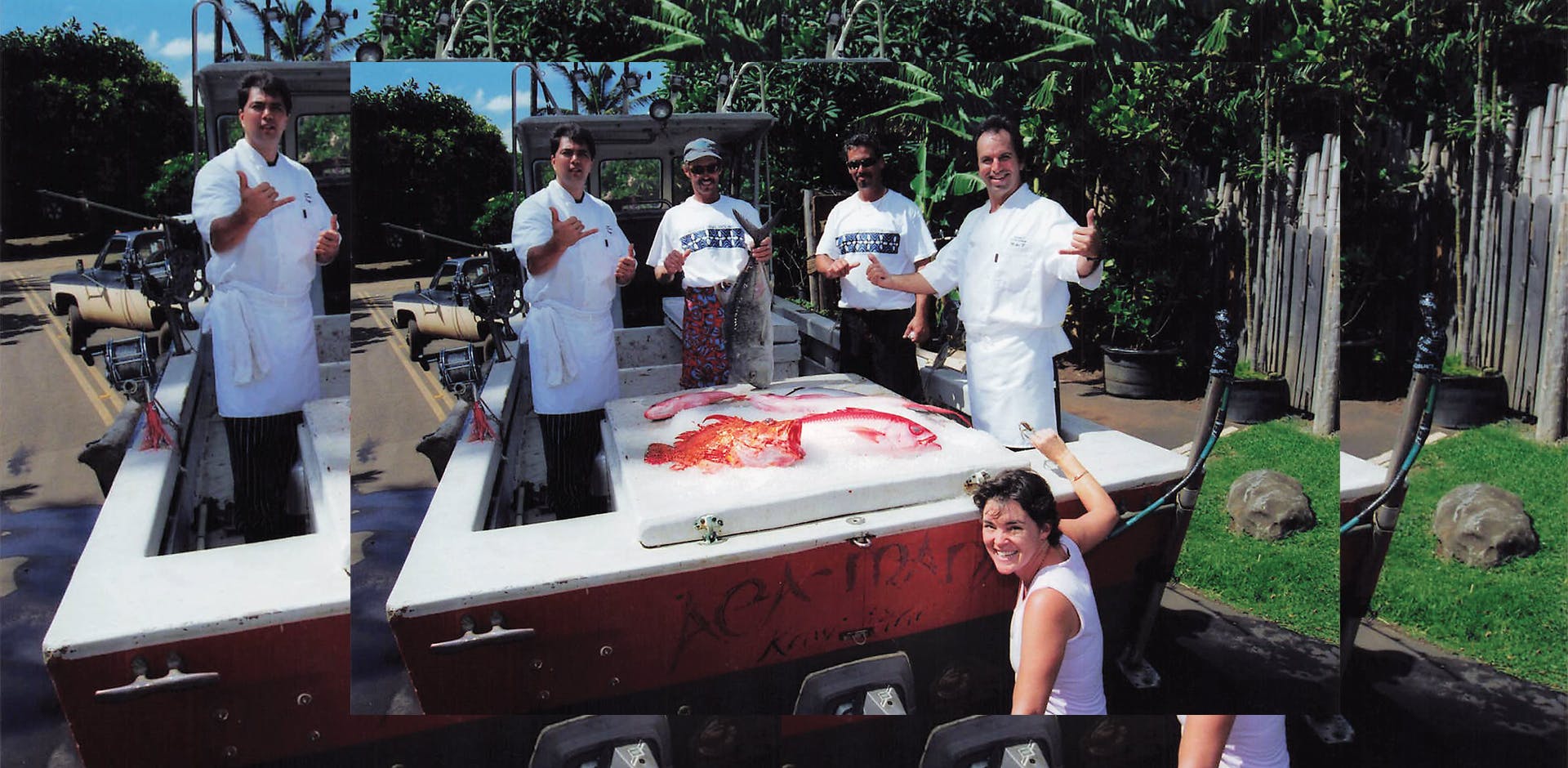 Our Family of Fishermen
From day one, Floyd and Doris understood the importance of building relationships with Maui's fisherman. They are imperative to the creation of our dishes and we are so grateful for their commitment to Mama's and their respect for the ocean through sustainable practices.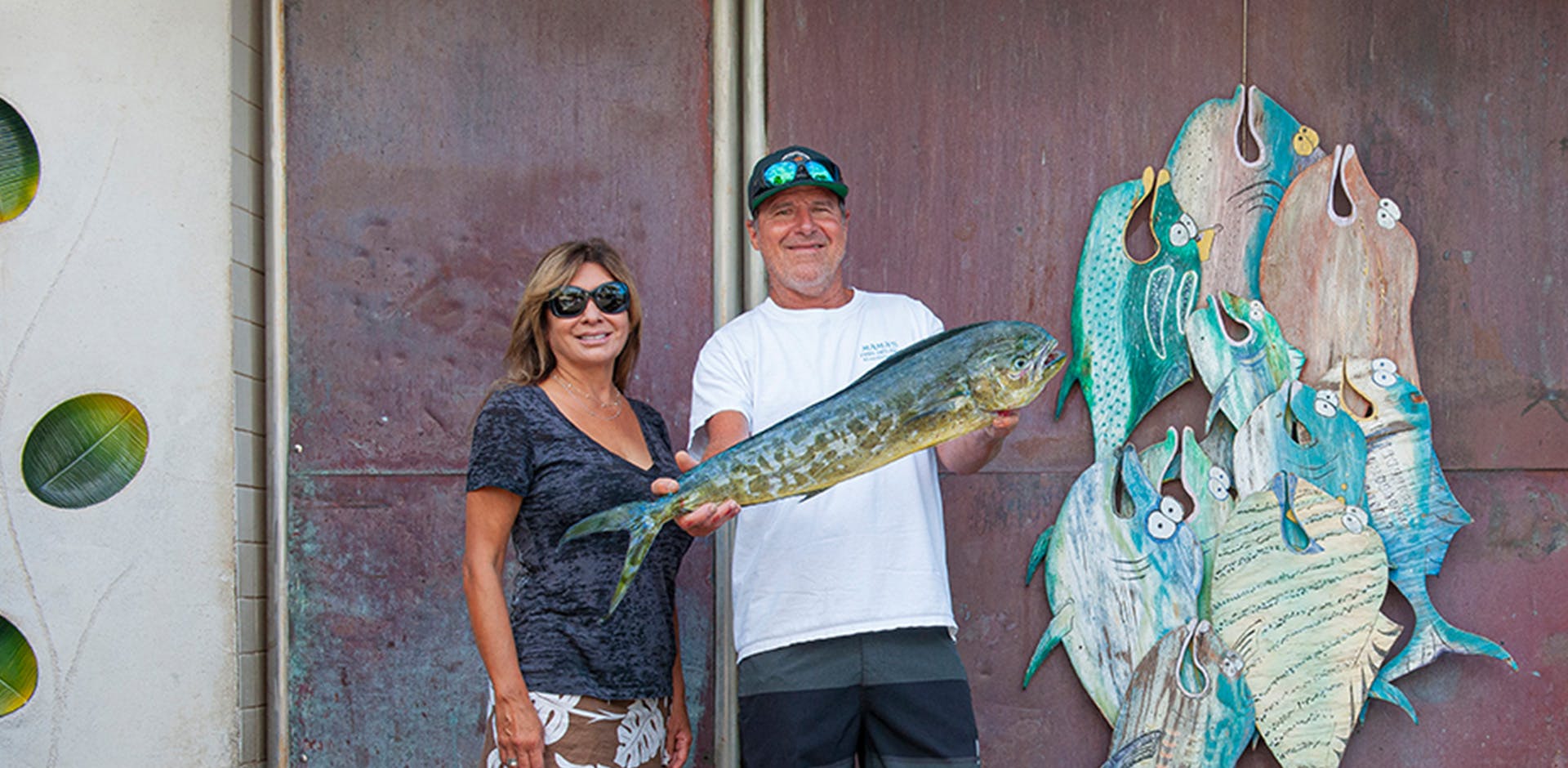 Our Family of Fishermen
Fishing duo Greg and Teresa Ewart are a husband and wife team! They provide Mama's with Mahi-mahi, Ono, and Ahi. (Mahi-mahi: Moderate sweetness, firm texture, and delicate flakes.)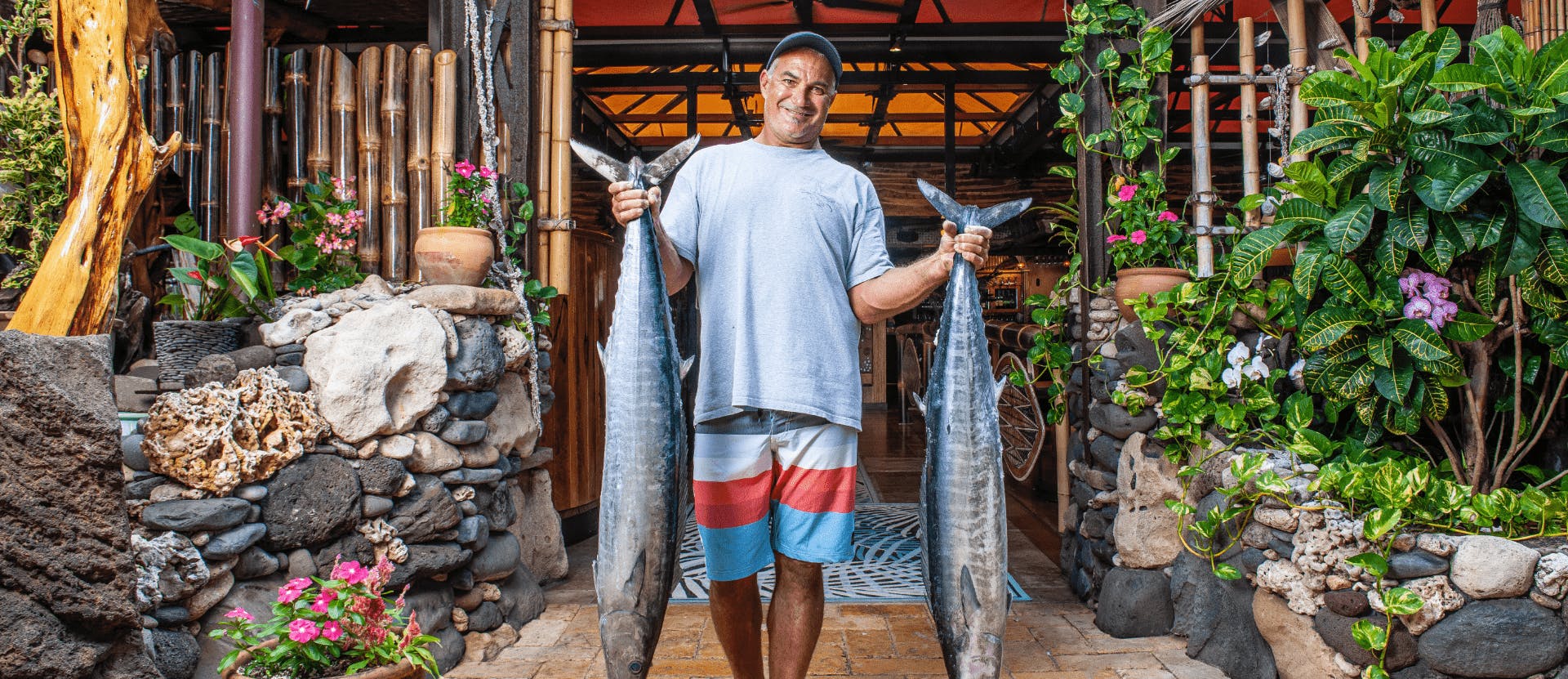 Fishing For Generations
Donniven Polendy is a third generation fisherman, his ohana has been fishing for Mama's for over 45 years. Polendy provides Mama's with Mahi-mahi, Ono, Ahi, and bottom fish. (Ono: Mildly sweet, lean, and firm in texture.) "Ono" means delicious in Hawaiian. 

Experience Mama's Cuisine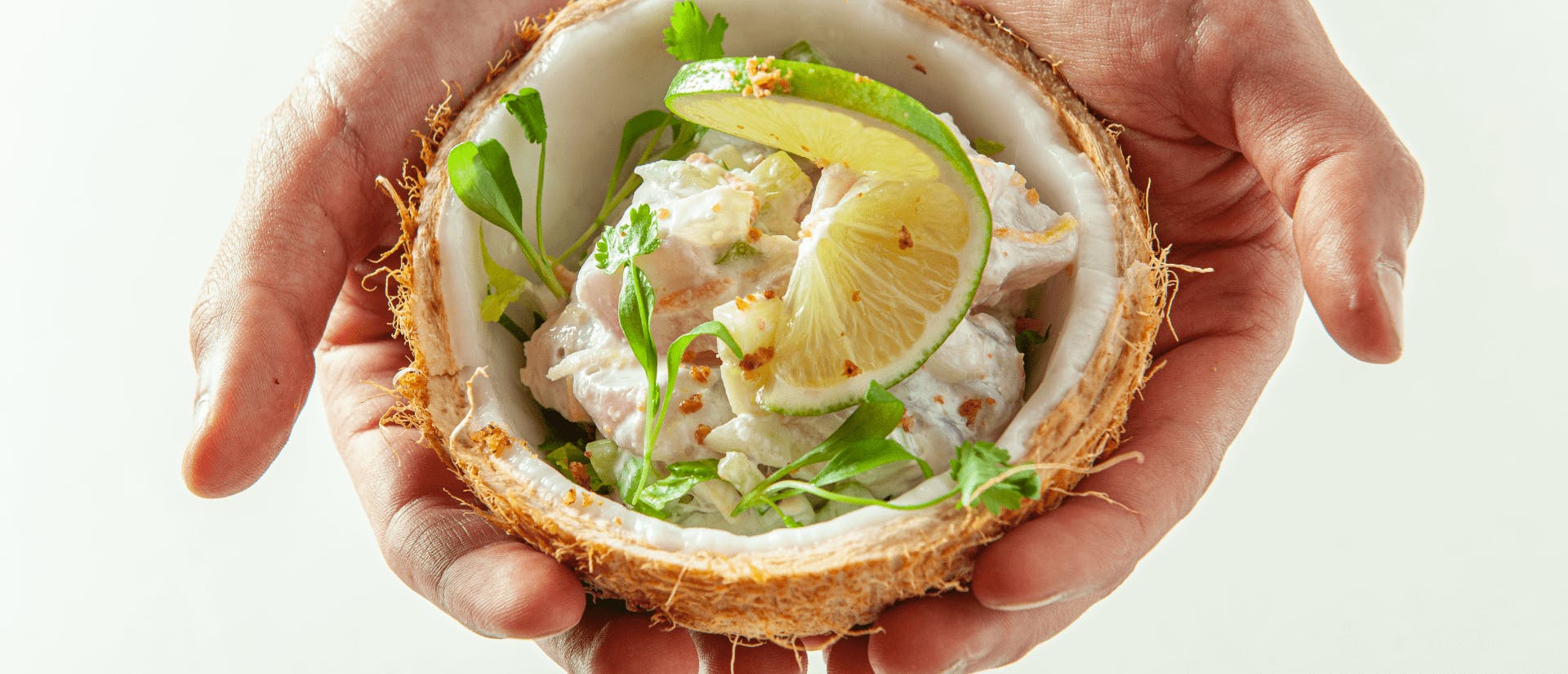 Fresh, Local, Maui
The Mama's experience wouldn't be possible without our local farmers. Produce delivered daily keeps our menu fresh and connected to the land. A taste of Maui in every bite.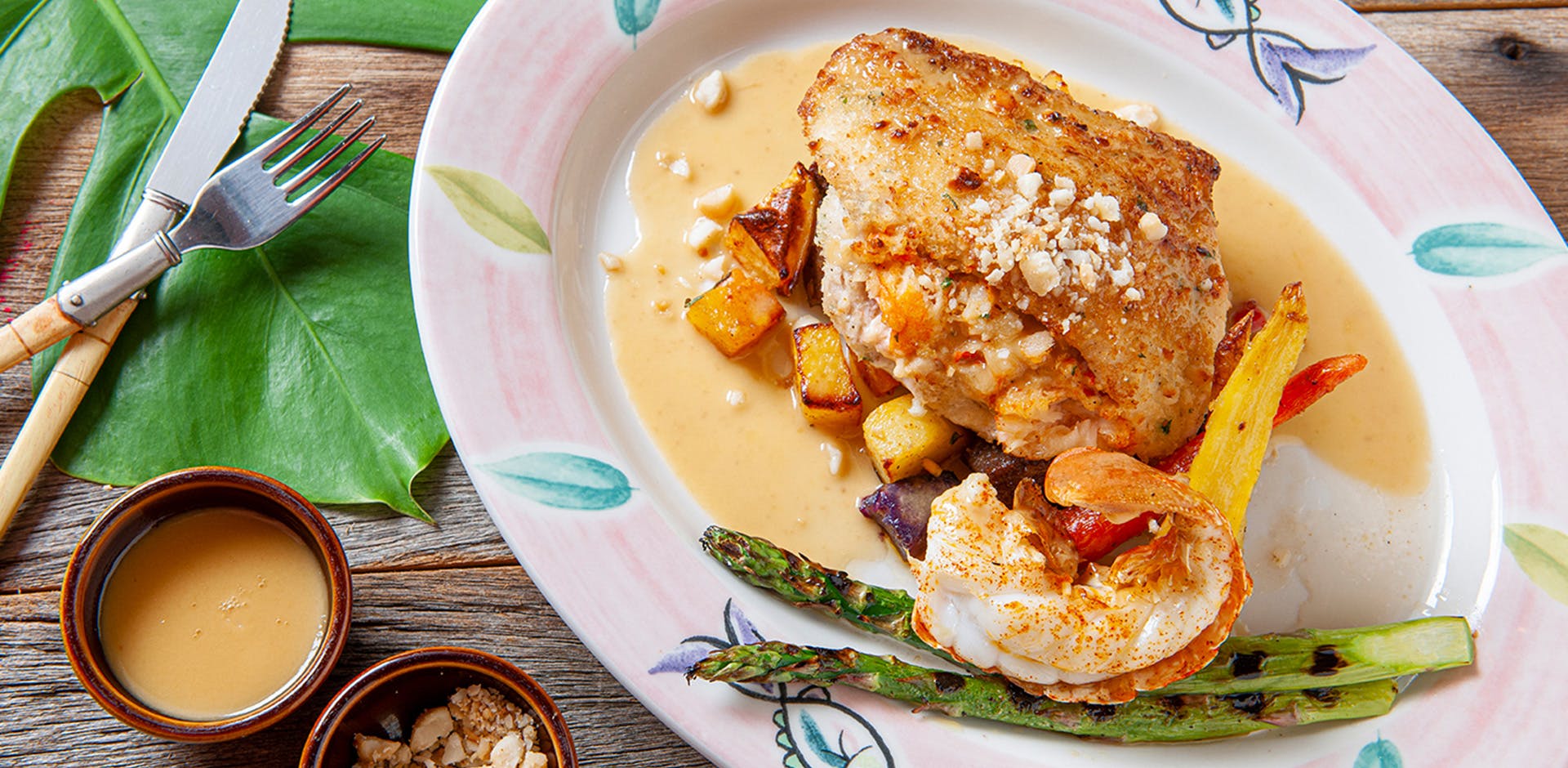 Seasonal Flavors
'Ulu, mango, liliko'i, Ahi, Onaga, avocado, seasons change and so does our menu. Depending what ingredients the 'āina provides us, our chefs will create flavors inspired by the seasons and the taste of Polynesia.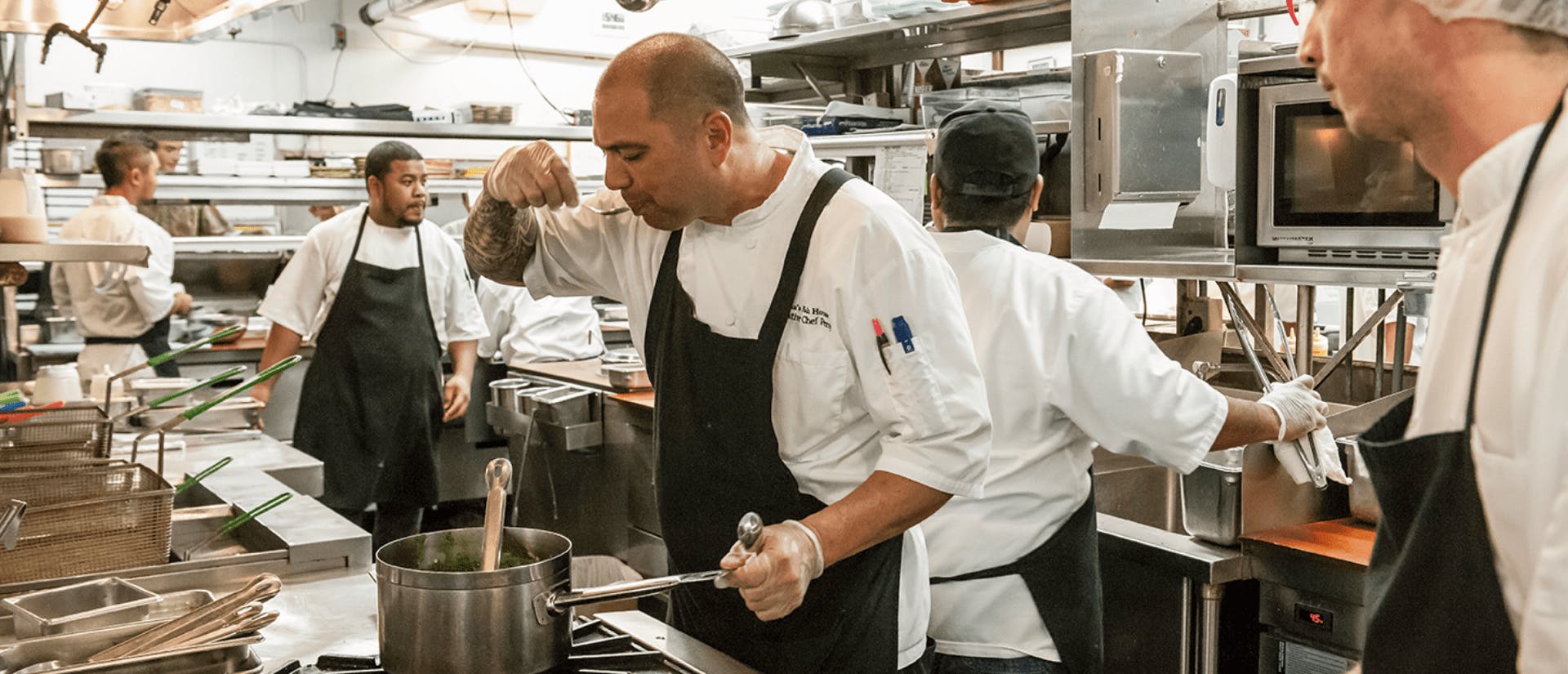 Generations of Delicious
Many of our local fishermen and farmers have been continuing their family legacy. Executive Chef Perry Bateman, carries those stories  along with his own—A fifth generation chef born and raised in Maui, Perry marries the resources of the land and sea into his craft—A culmination of Maui in your heart and in our cuisine. 
We Appreciate Our Local Farmers
There is nothing like produce that comes straight from the 'āina. This wouldnʻt be possible without our local farmers. We work with local organic farmers and have been partners with them for years! 

Experience the North Shore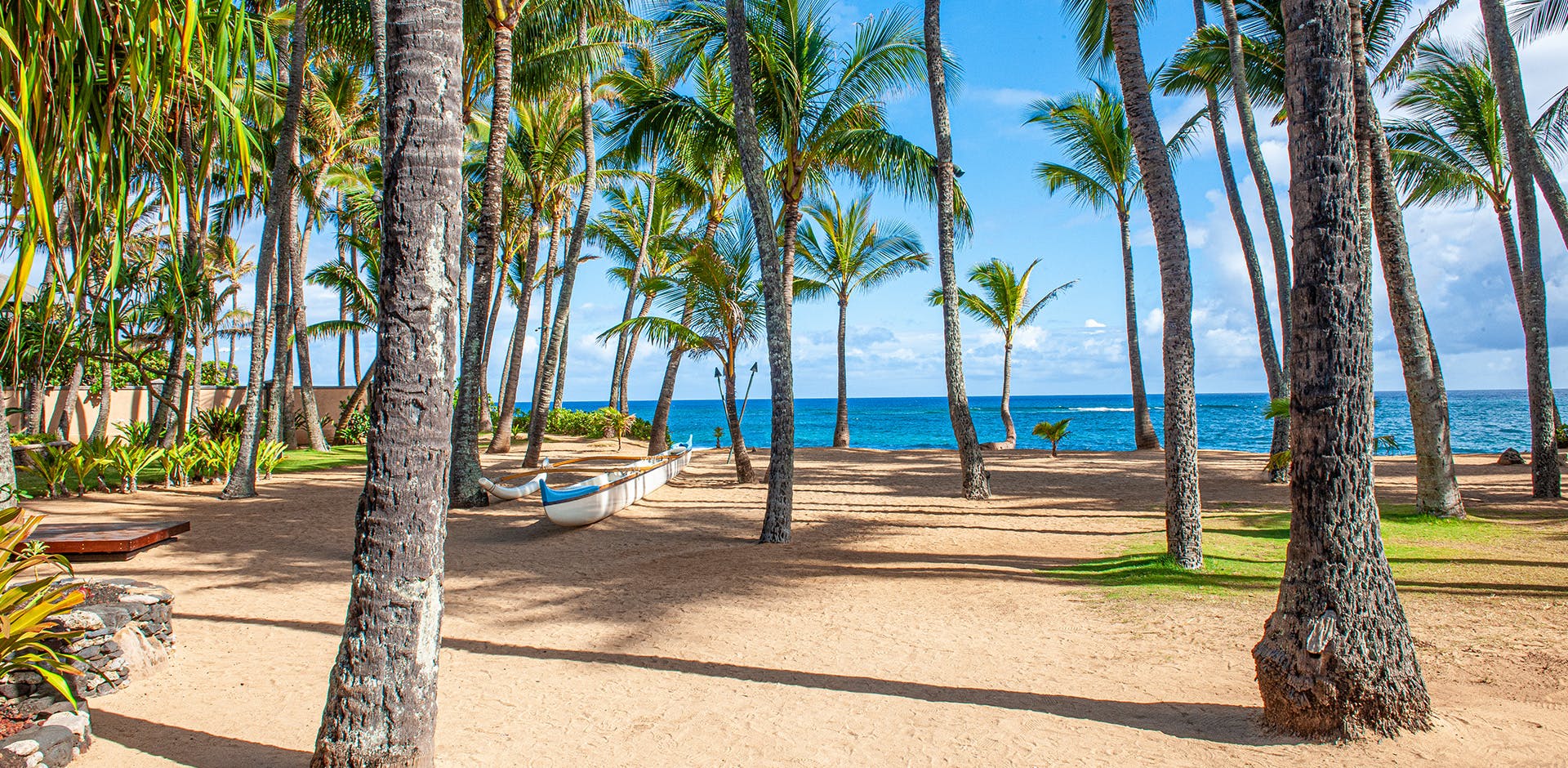 Welcome To the North Shore
The stunning views of Kū'au Bay on the North Shore invite you into our restaurant. Some call it a beach front restaurant, we call it an oasis.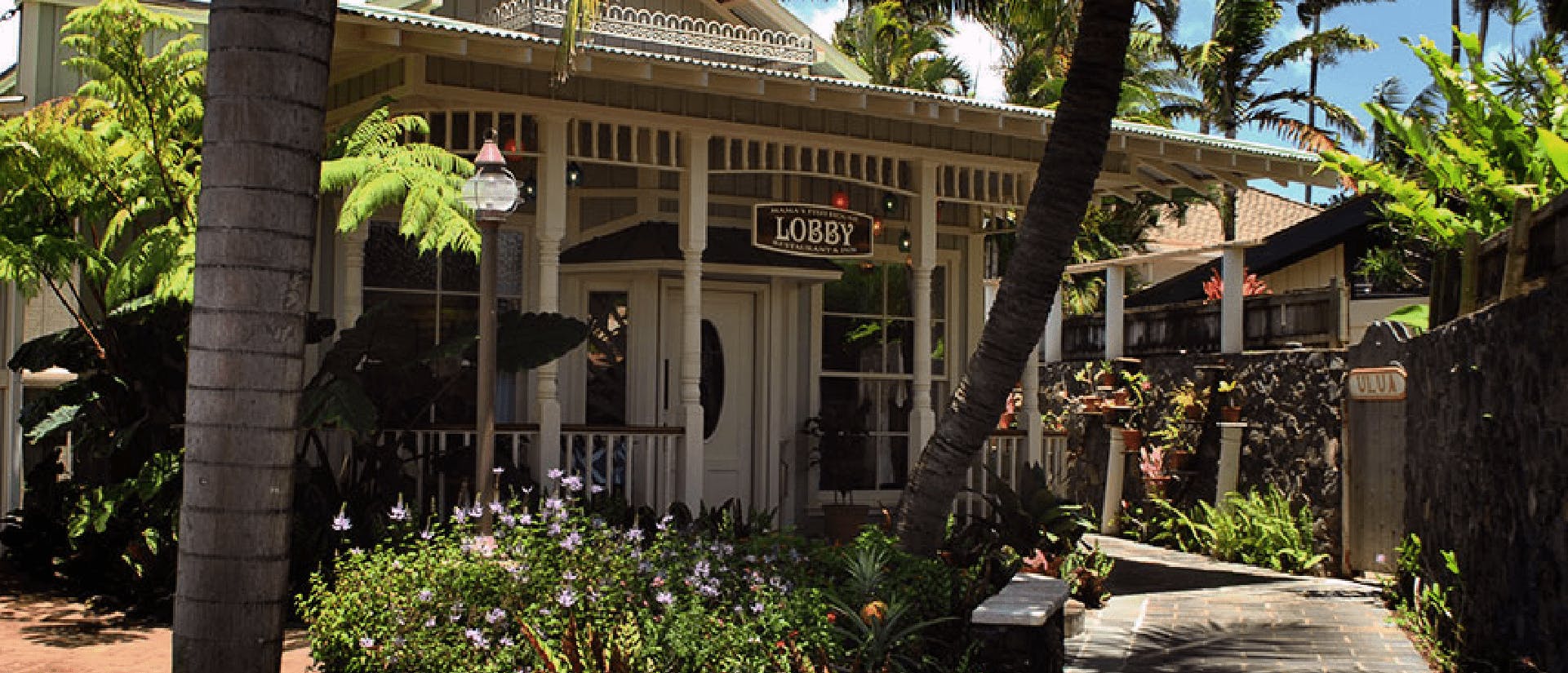 Hide Away At the Inn
Steps away from our restaurant and the beach, the Inn at Mama's is where coziness and elegance meet.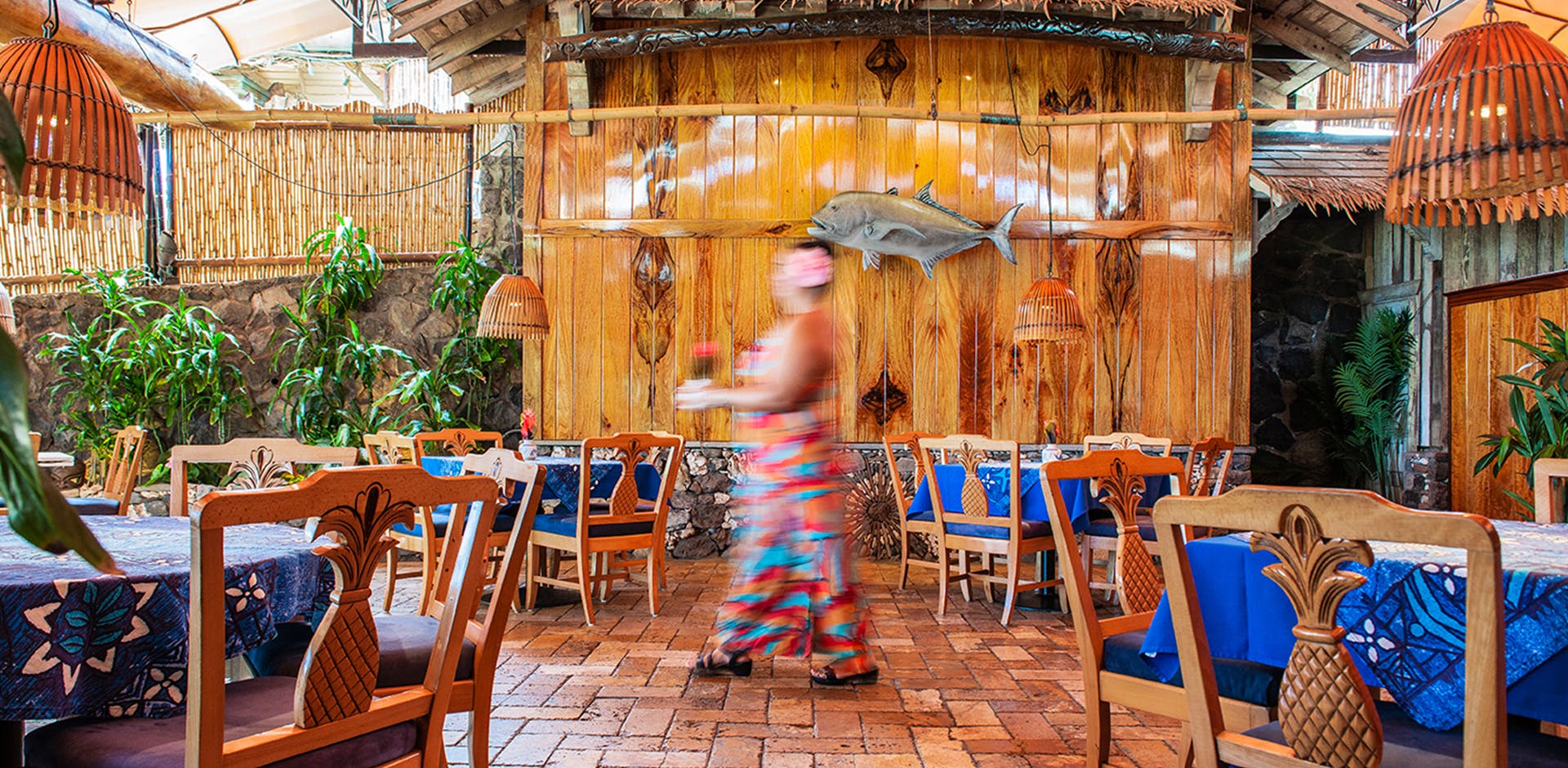 Remembering the South Pacific
The sights, the settings, the cuisine, everything here at Mama's is reminiscent of travels throughout Polynesia. Ask your server about the collections around the restaurant and they will tell a story of the past.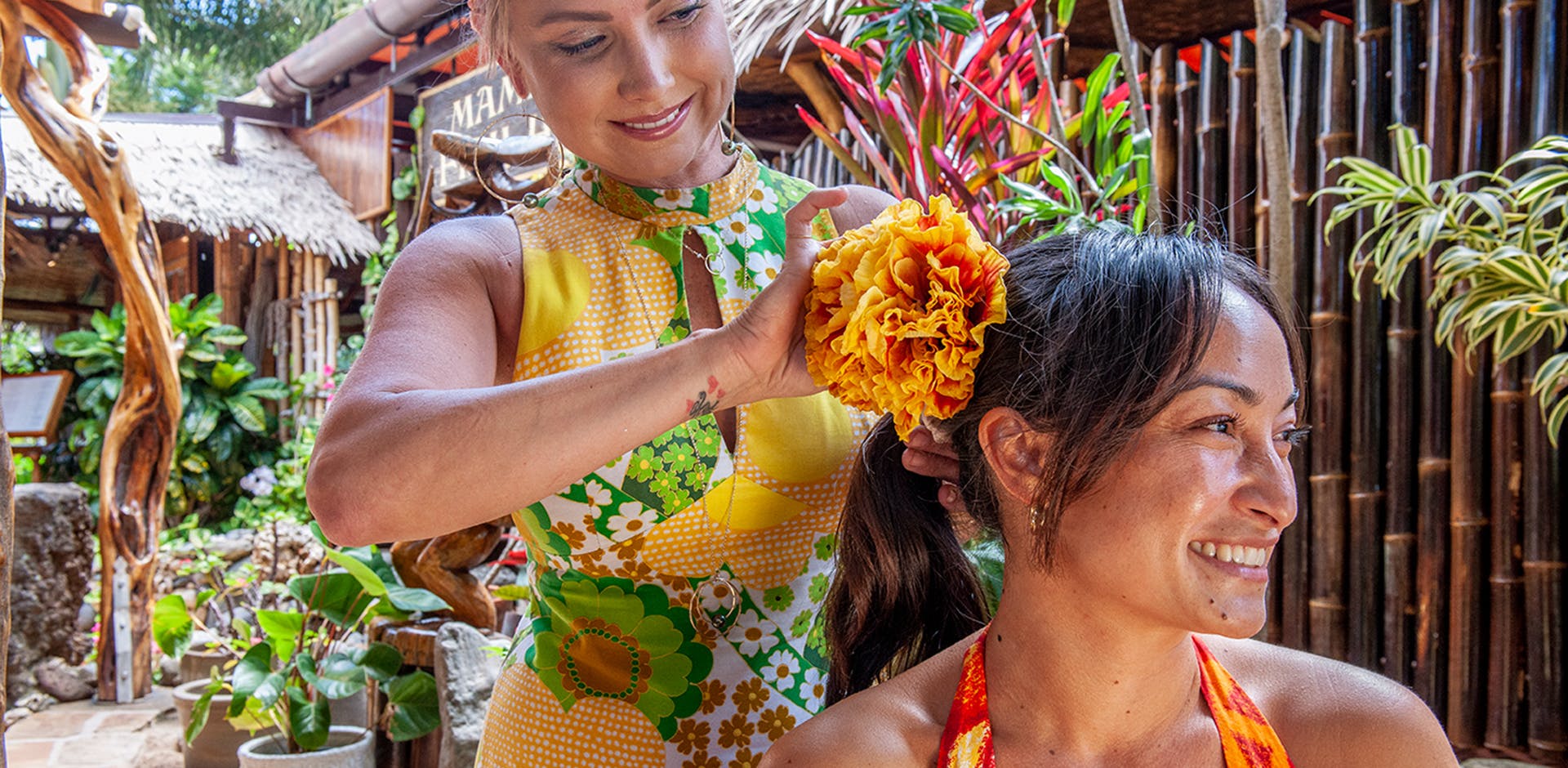 Aloha is Timeless
The friendly faces of our staff welcome you while wearing vintage Mu'umu'u and fresh flowers from our property. Aloha wear symbolizes many things: nostalgic Hawai'i, the flora that surrounds us, and bright spirits. Aloha is more than a greeting it's a feeling and we hope you leave with enough to carry you through until your next visit. 
Dine with Us
Because the restaurant is booked months in advance,
we highly recommend booking early as you plan for your special day.
All Special Requests require 72 Hours advance notice | Based on Availability
** Reservations sold or on third party websites will not be honored. **
Phone Reservations: (808) 579-8488
For assistance call us 9am–9pm HST.
Our Reservationists can book up to 18 months in advance for both Lunch & Dinner.
Reservations
Reservations can no longer be booked on OpenTable's app or website. If you previously booked through OpenTable, your reservation is still confirmed and transferred into our new system.
Looking for Openings?
We can be reached at 808-579-8488 from 9am to 9pm HST daily.
Awards & Testimonials

2018 James Beard Foundation Semi Finalist
Top 10 Fine Dining Restaurants in the US
Trip Advisor
Second Most Popular Restaurant in the US
Open Table
Floyd and Doris... Mamaʻs Fish House, Congratulations on your 40th year of exceptional service, for serving the best fish dishes on Maui, and a staff that treats the guest as "ohana." You deserve to be touted as the greatest dining experience, because you are! Continued success, much Aloha.
We have traveled in over 90 countries and finding a place to eat is always an adventure. We were introduced to Mamas in 1982 and its become our favorite, not just because of the food and the location, but because of the staff who have become our special friends.
Such a magical dining experience! First and foremost I would like to mention that the staff went above and beyond to make us feel welcome for our anniversary dinner. We were so glad to have celebrated at Mama's Fish House.
Definitely my favorite meal we had in Maui! I loved the Hawaiian decor and music and fresh tropical flowers. The little cove the restaurant is on was one of the most beautiful little slices of Maui coastline I've seen! We will definitely make coming to Mama's a tradition!