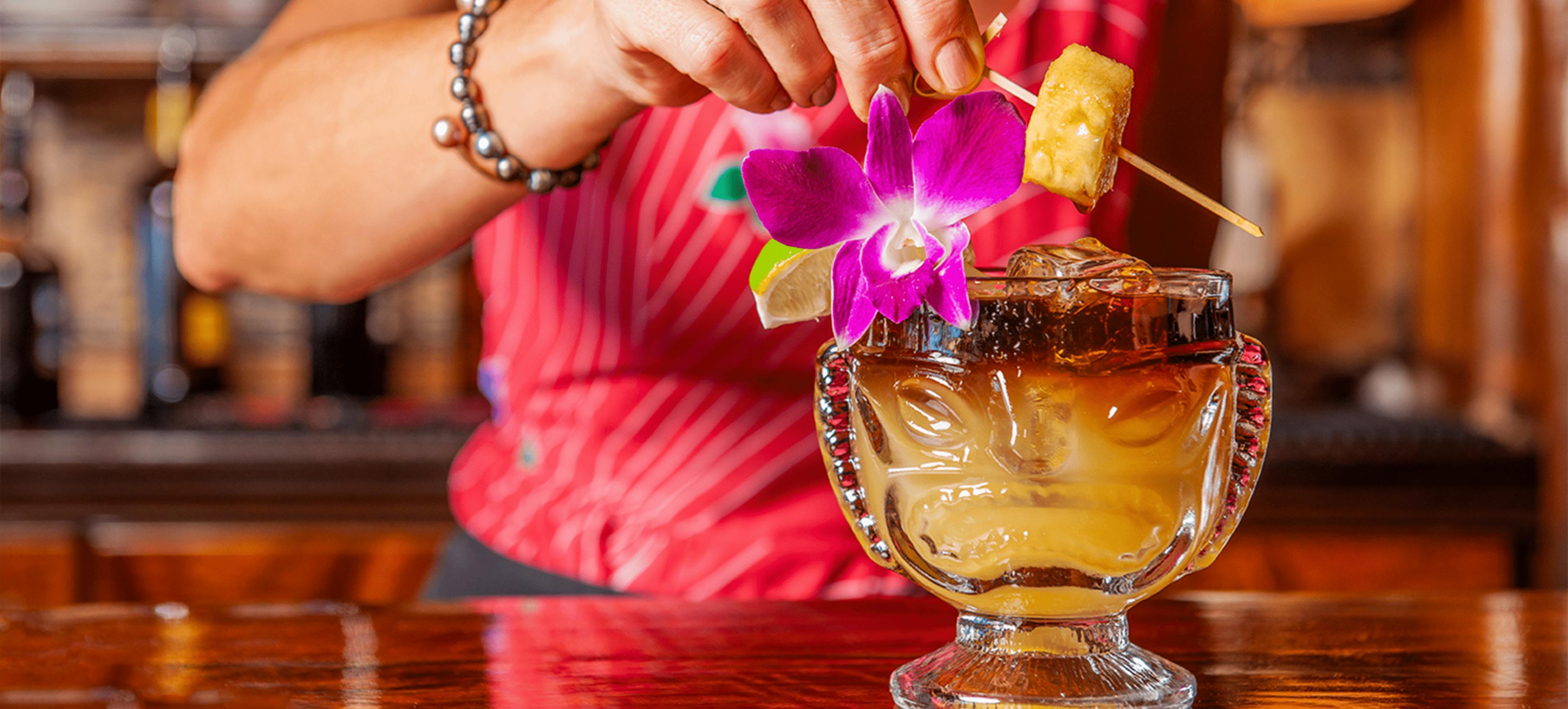 Cocktails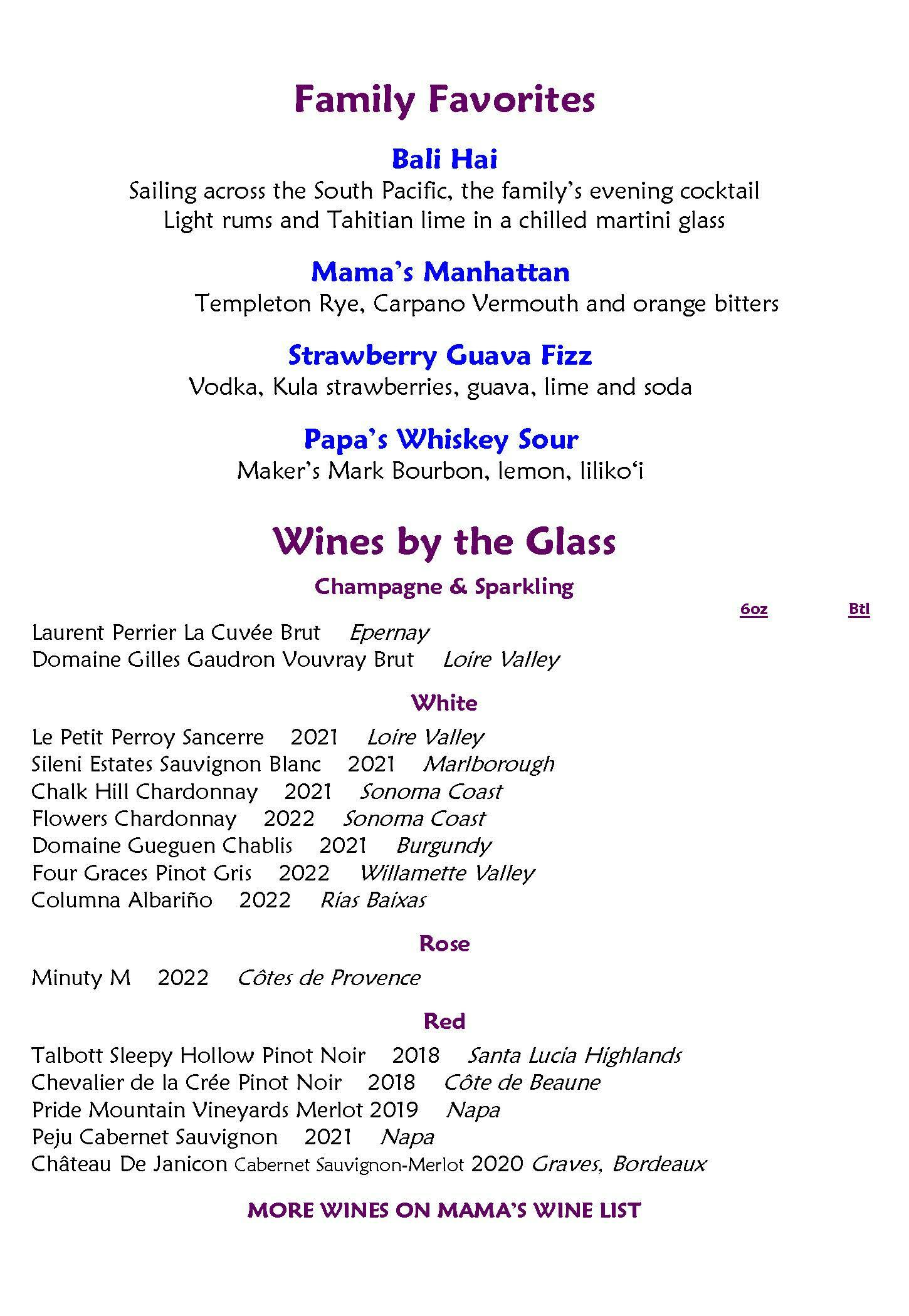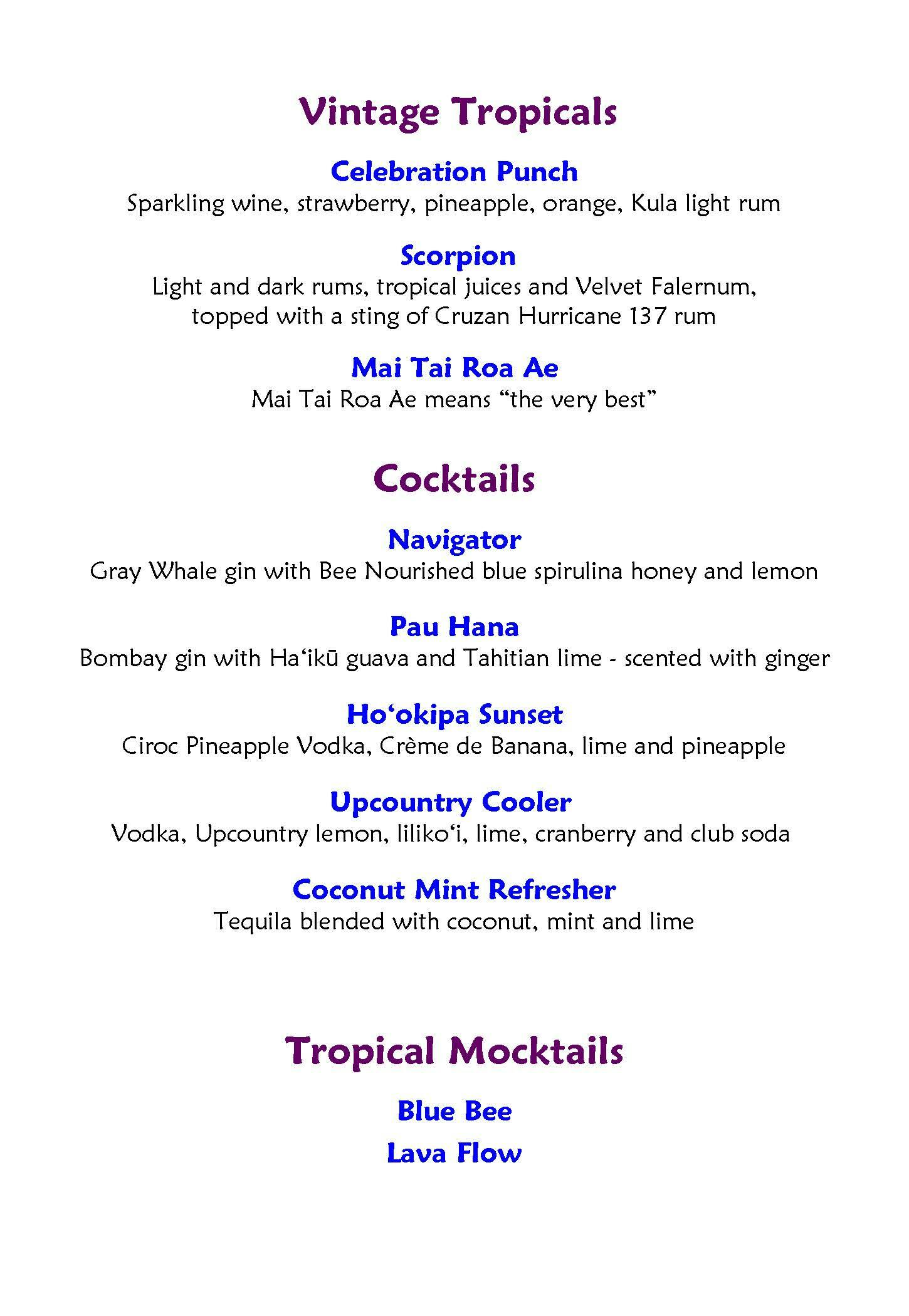 Plan Ahead for your Special Occasion
We ordered the Strawberry Guava Fizz and Guava Colada. The fizz was very refreshing and you can taste the sourness of the fruit! The colada was amazing! It is sweet but not too sweet with fruity flavor! Recommend both!
Nicole SiYu H., Austin, TX, July 2021
Pau Hana - um the birthday girl ordered 3 of these for herself ... that should be telling of how yum it was.
Kieu La La T., Ladera Ranch, CA, June 2021
The Mai Tai my husband got was supposedly the best one he's had during our stay so far, and trust me, he's tried a lot!
Gloria F., Auburn, WA, March 2021